The headline, CPI "U.S. City Average" inflation rate published today by the Bureau of Labor Statistics up, at 0.7%.
Prices actually fell in December  (on a seasonally adjusted basis) but December 2014's much larger fall, fell out of the year-to-year rate, resulting in that increase to 0.7%.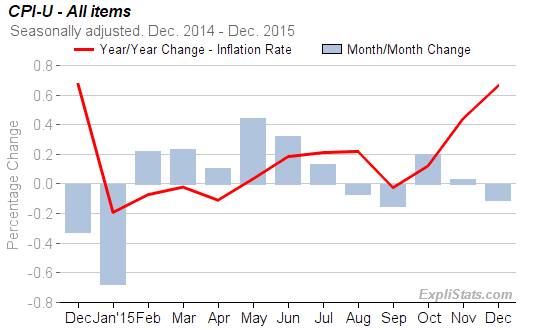 At the local level. San Francisco's CPI annual inflation to December 2015 hit an eye-watering 3.2% (eye-watering if you live there, as we do).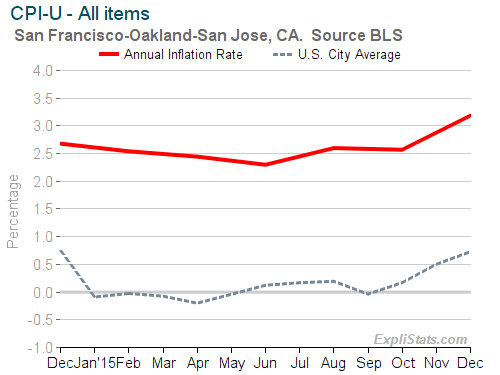 Philadelphia metro continues to experience a negative, -0.2% annual CPI rate, although up from -0.5% when last measured, in October.
For all of the current numbers, please visit our Data Set pages:
Current table of all cities' headline rates, and tables for each city showing sub-categories of items.