ExpliStats
Economic Statistics Made Explicit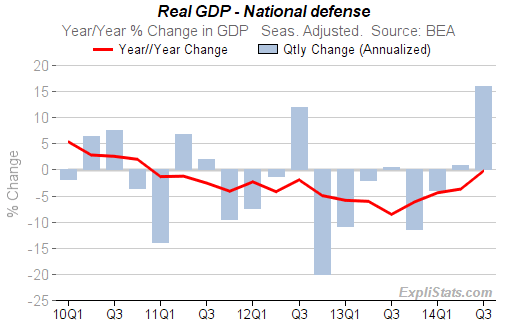 Categories: GDP, Release Observations.
The 3.5% includes a 1.2% contribution from Private Consumption, 1.3% from Exports and a significant 0.7% from Defense expenditures.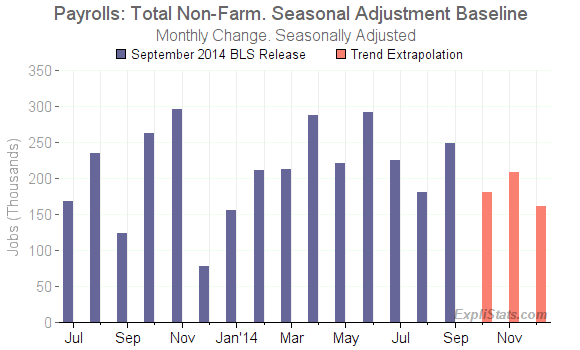 Categories: Payroll Survey, Release Preview.
Seasonal Adjustment biased to growth lower than prior month and consensus. Currently, the consensus is averaging a 235,000 gain.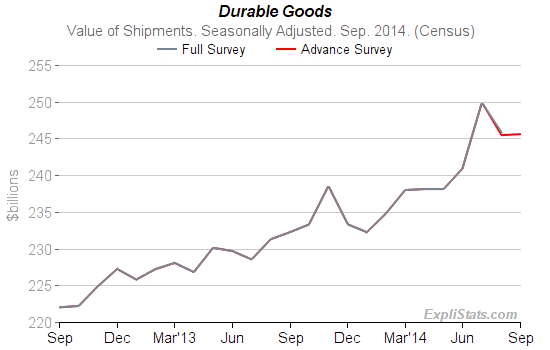 Categories: Uncategorized.
A drop in New Orders for September of $3.2bn or 1.3%, with the bulk of that coming from a $2.8bn drop in orders for commercial (Non-Defense) aircraft and parts manufacturing. The value of shipments was flat although still up 5.7% for the year.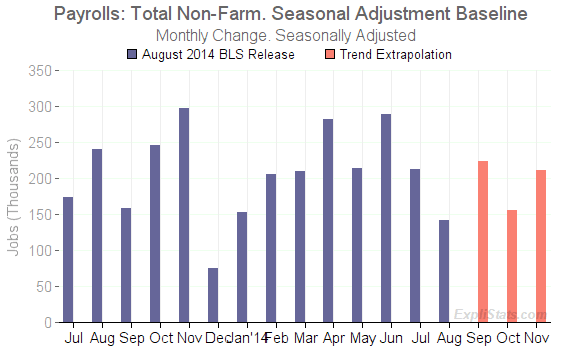 Categories: Forecasts, Payroll Survey, Release Preview.
Here are the mathematical trend numbers which are produced in advance by the ExpliStats modeling of the BLS seasonal adjustment process. The trends here are what could be expected for September, given the seasonally-adjusted BLS trends established through August.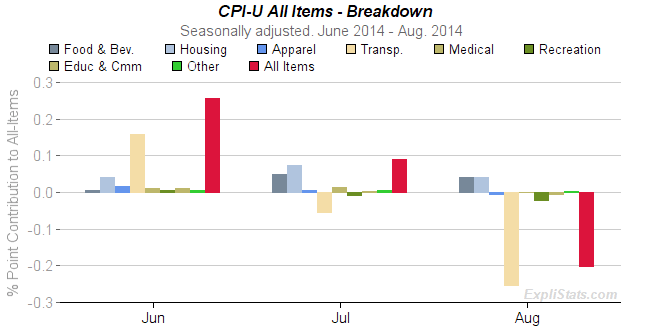 Categories: Consumer Price Index, Release Observations.
Gas prices drop 4.1% and contribute 0.25% drop to the index. Annual CPI-U inflation now at 1.71%.
CPI-W inflaiton rate now 1.60%.