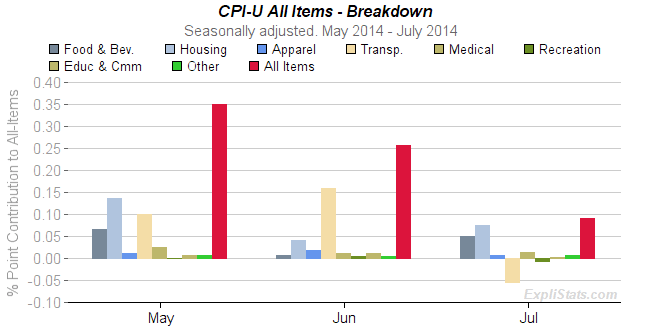 Categories: Consumer Price Index, Release Observations.
Housing prices rise again as does Food, but Airline Fares drop.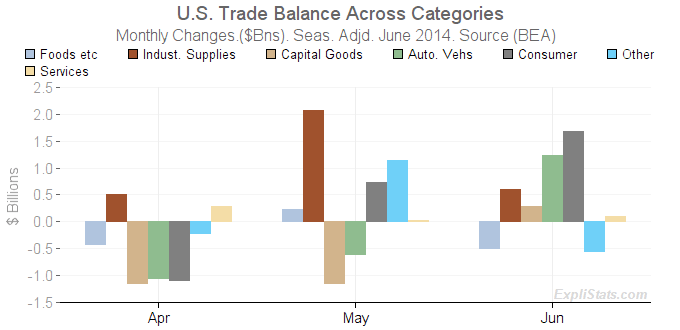 Categories: International Trade, Release Observations.
Most of the improvement came from Auto Vehicles and Consumer goods, the latter seeing both an increase in exports and a decrease in imports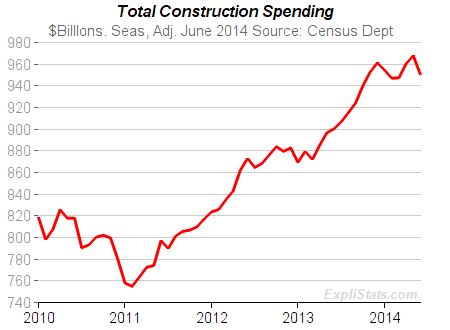 Categories: Release Observations, Residential Construction.
Spending on Single-Family homes has now dropped below its January 2014 level, while Multi-Family spending continues its steady increase.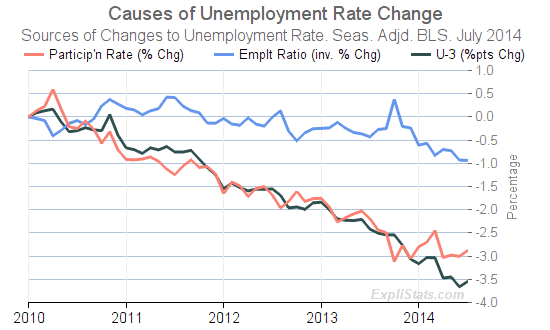 Categories: Household Survey, Release Observations.
The BLS U3 unemployment rate edged up in July (as reported today) from a rounded 6.1% to 6.2%. The good news is that this is due to an increase in the Labor Force Participation Rate.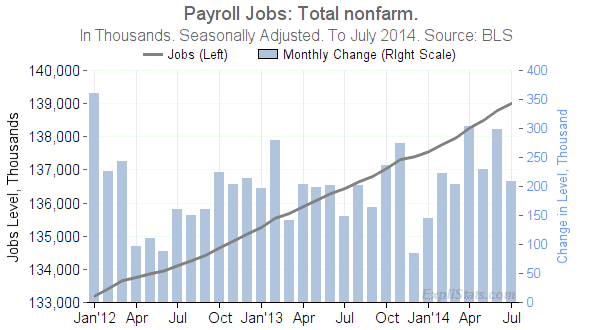 Categories: Payroll Survey, Release Observations.
This morning's BLS Payrolls Report estimated 209,000 more jobs in July (on a seasonally adjusted basis). This is 10% below our Trend extrapolation of 232,000 and the the consensus forecast of 233,000.